Google "College" Assistant

Googlo Allo is more than a messaging app. With more expressive features and Google Assistant built in, Allo turns messaging into a capable, dynamic, and smarter expeirence.

To showcase this innovative blend of Google technologies, we partnered with the BIG 10 to create a unique voice assistant for each school, then launched a big, bold campaign, positioning Google Allo as the smart group messaging app that helps students connect with each other, stay in the know, and make the most of their freshman year.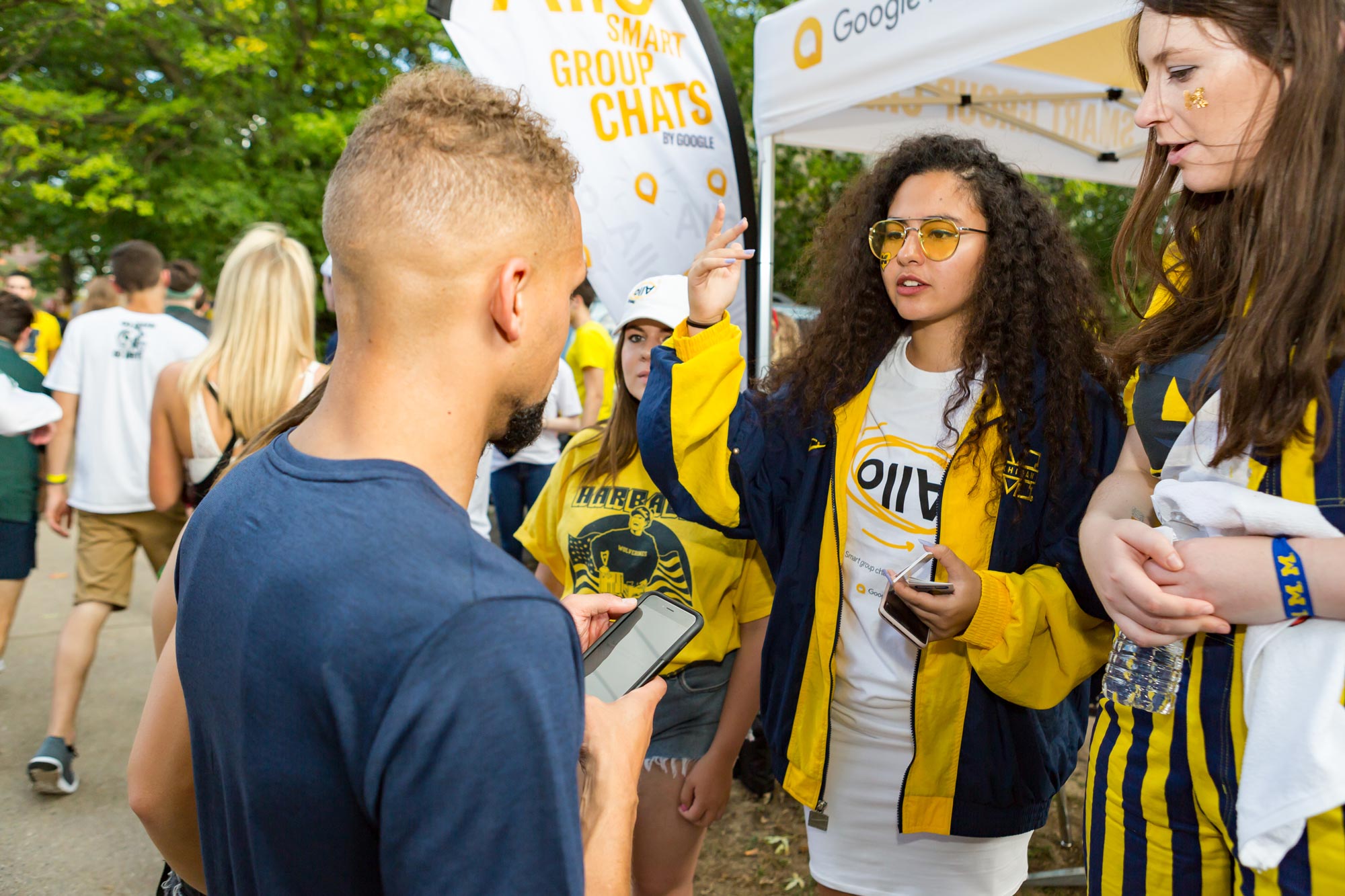 Add 1000+ people to a study group chat. Find somewhere to eat together. Play games together in said group chats. Play your deep house playlist. Check the football score. We wrote and customized reponses to 500+ inquries so students could make Google Assistant do just about anything.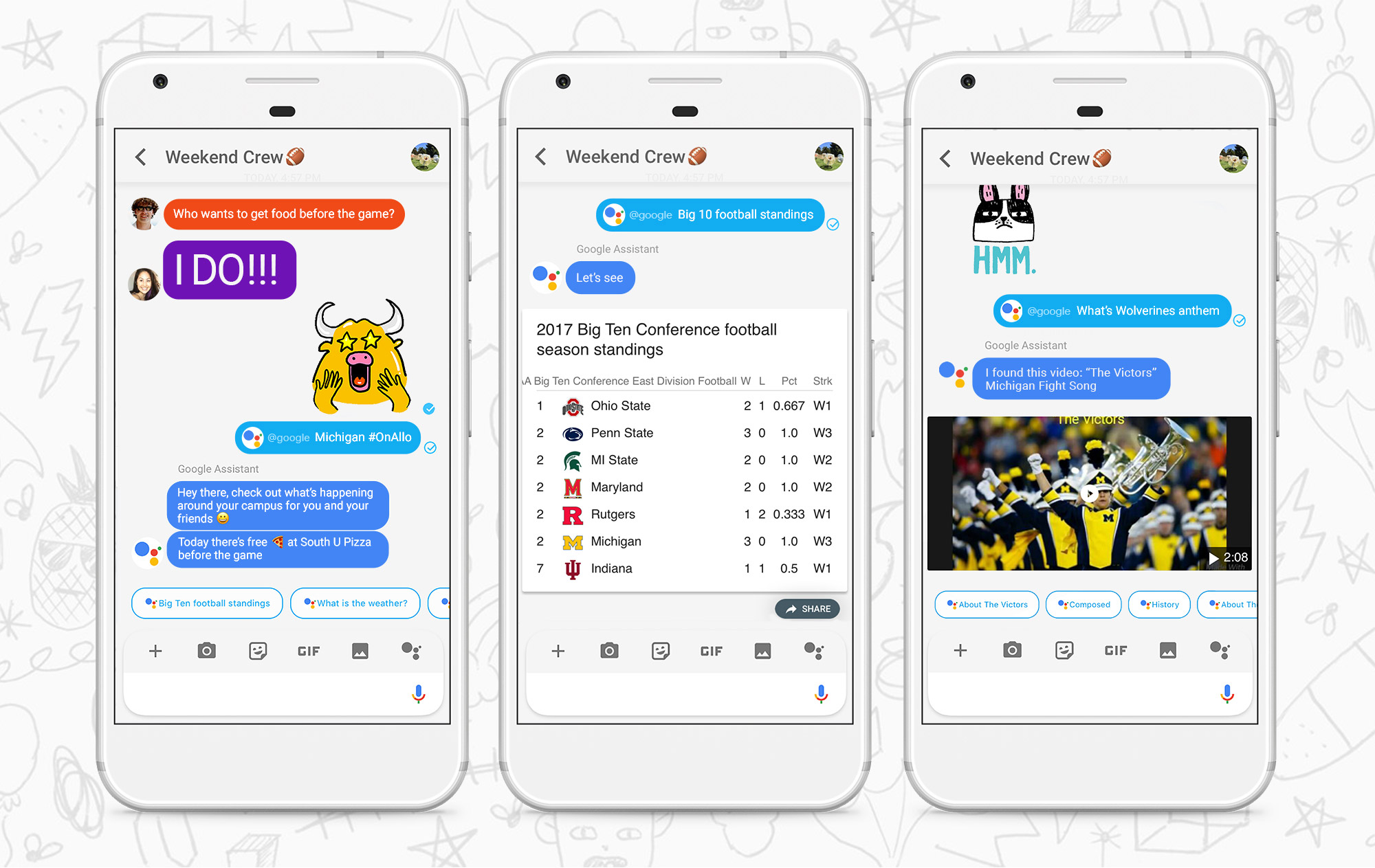 When the class of 2021 showed up for their first day, they found a College Life Hack Kit with pro tips, swag, and everything they need to start strong.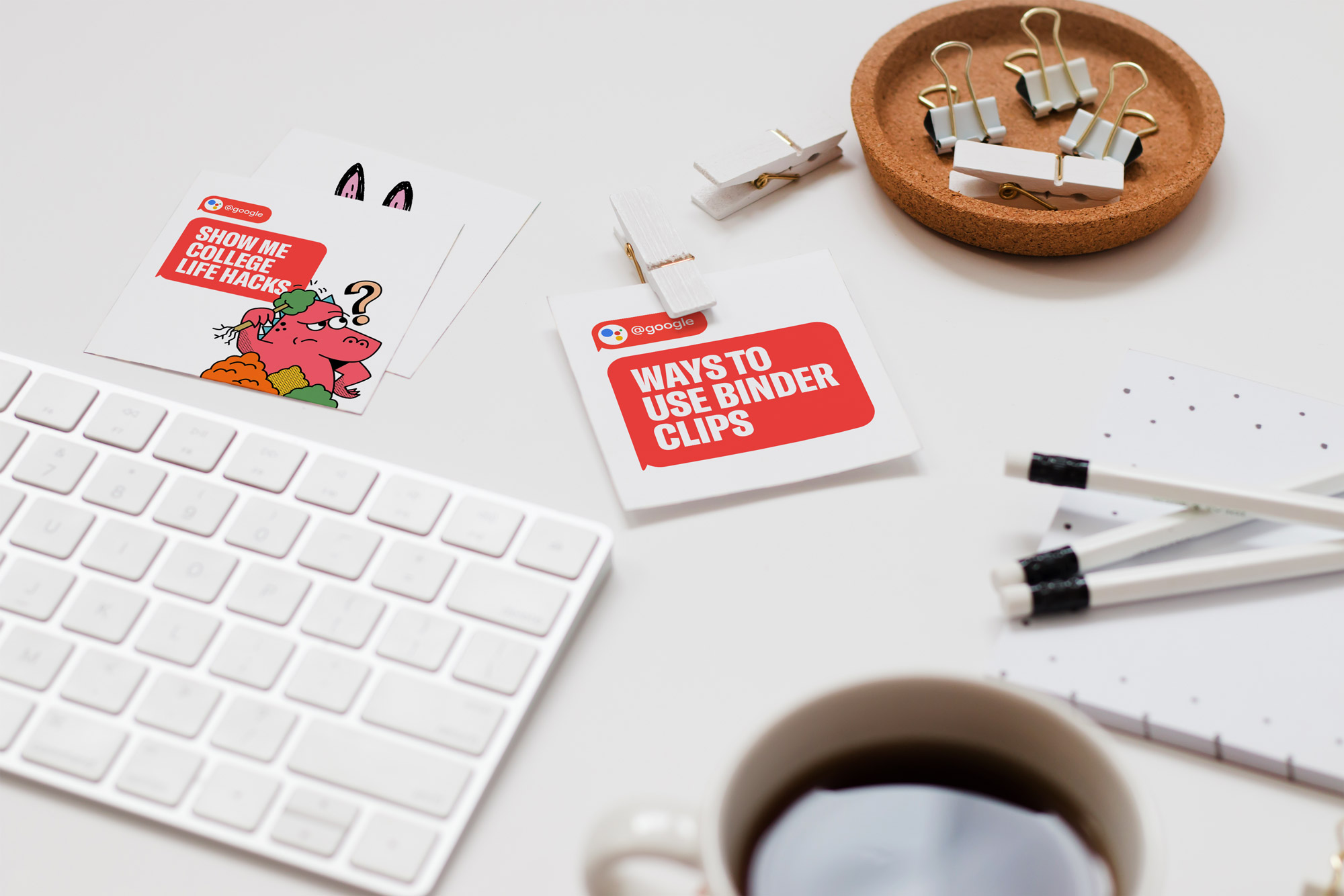 Since football is a way of life at Big 10 schools, we launched a series of game-day activations using Google Assistant on Allo, where students could find the party, get free food, book rides to the stadium, and more.



To reach people in the stadium, we took over
the jumbotrons.

We also engaged new users on and off campus through selfie stickers and Snapchat filters.
Client—Google
Agency—Hook + Teak